Granada – Barcelona Game Overview
Whether it is Barcelona's first victory away from home?
The top game of the Spanish LaLiga will take place this weekend on Sunday night in Andalusia between Sevilla and Real Madrid. Already 24 hours earlier in Andalusia, another top game will be started. The fifth-placed team will face off against the sixth-placed team in the La Liga. Nevertheless, it is a duel between David and Goliath. Promoted team Granada welcomes Barcelona in Nuevo Los Carmenes. Granada – Barcelona Betting Tips & Prediction 21.09.2019.
Granada Stats & Form
The newcomer exceeds all expectations. A table is by no means meaningful after four games, but no one in the Andalusian camp would have expected the La Liga low-scoring team to score against Barcelona after four rounds so far. Seven points were all collected in a foreign field. Only home game, the Andalusian derby against Sevilla, was lost with an ineffective game 0:1.
Unfortunately, Granada lost 37 LaLiga games against Barcelona – more than against any other team (including 14 at home). Moreover, Granada won only five of his 46 LaLiga games against Barcelona (4 draws, 37 defeats) – all five wins were in home games. Granada celebrated their last win against Barcelona a 1:0 in April 2014. Moreover, Granada won their last two LaLiga games.
Barcelona Stats & Form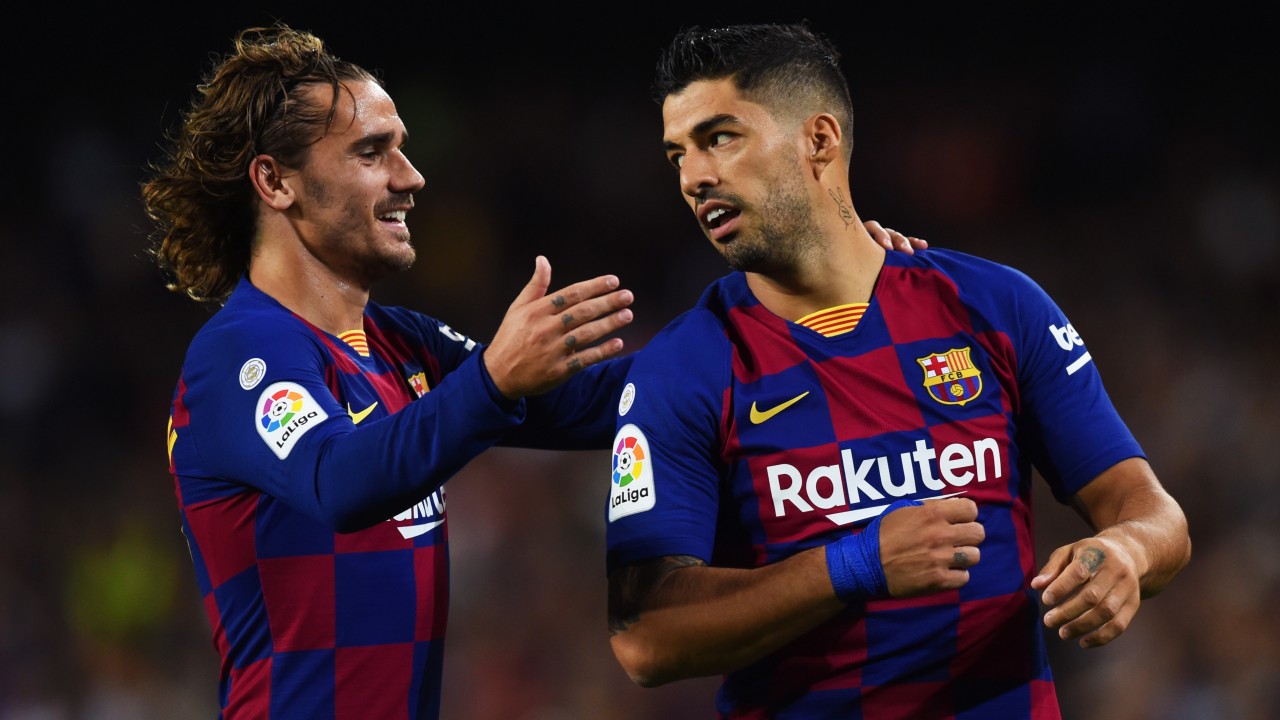 The Catalans have scored twelve goals so far this season. But head coach Ernesto Valverde's squad is unequivocally at home in Camp Nou. There were ten goals for the home fans. Both home games could decide Barcelona 5:2 for themselves. In the foreign, however, it does not work as desired. A defeat against Athletic Bilbao and a draw against Osasuna are on record. Even in the Champions League, the Spanish champion could not celebrate a victory away from home. Against Borussia Dortmund, Barcelona had to thank the outstanding Marc Andre ter-Stegen that Marco Royce's penalty was defused.
The goalless draw was still the sixth competitive game in a row in foreign field, which Barcelona could not win (three draws, three defeats). Barcelona has won 15 of the last 16 LaLiga games against Granada (with one loss) and celebrated six wins in a row with 21-2 goal difference. Barcelona conceded two goals in each of the last three La Liga games – more league games in a row with at least two goals conceded for Barcelona.
Granada – Barcelona – Head To Head Games
Barcelona striker Luis Suárez has scored five goals in his five LaLiga games against Granada – scoring all five goals in Los Cármenes at Granada. Barcelona's Ernesto Valverde has only won two of his last six LaLiga games against Granada (including two draws and two defeats) as a coach. But also these two wins came in the recent two duels (2:1 in September 2016 in Granada).
Granada – Barcelona Betting Tips
Unsurprisingly, Granada has rarely had any reason to celebrate in the games against Barcelona. Forty-six times, both sides faced each other in the Spanish football league, with Granada winning just five games. There were four draws, the remaining 37 league games have made the Blaugrana all victorious. For the match between Granada and Barcelona, therefore, the tip is a victory of the guests is selected or high-scoring game. To bet this game, you can visit the links below or the place a bet directly from our Betfarm promo CODE.